Looking for a sure-shot way to record your screen? This Post has you covered.
Take a moment and think about every lengthy e-mail that you have ever received. Now, pause and think wouldn't it be better if you had received a video on the same instead?
A large and descriptive stepwise way to perform a certain task could have been a precise video. A detailed tutorial could be a video tutorial, and lastly, any interaction could have been more fruitful if it were through video.
It is no surprise that Visual Communication > Textual Communication.
Easy, Speedy and To-the-point, Video Recording is what 2022 is all about.
Video has become the go-to medium for multiple kinds of interactions. Thanks to its ease, efficiency, and conciseness, video is being preferred by more and more people as a medium of easy communication.
Now, there are multiple ways through which you can make the most of video and use it accordingly.
If you are working from your desktop or phone, Recording videos on your screen is the foremost way to make the most of this medium. Screen Recorders are the tool that can help you with the same.
Before we go on to discuss the Top 5 Best Free and Paid screen Recorders in 2022, let's take a moment to understand what Screen Recording software really is.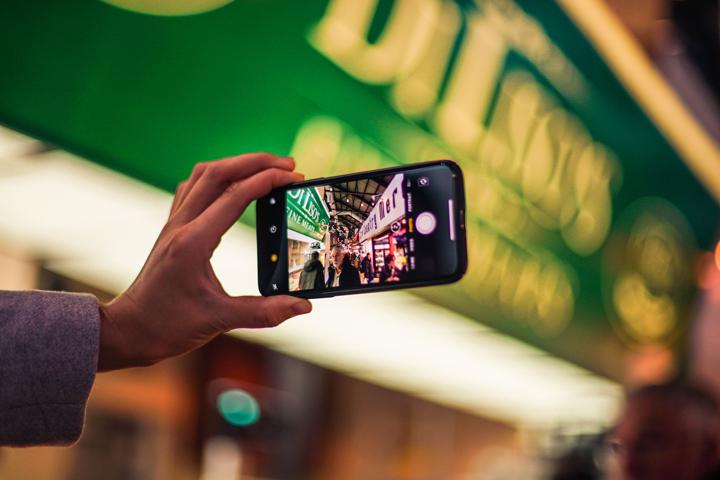 - What is Screen Recording?
A Screen Recording Software or Application takes a video of your screen. With a Screen Recorder, you can record your entire monitor display, a specific part of the screen, or a specific window or tab as needed.
While some Screen recorders record only your display, most other screen recorders also record the sound coming from your microphone or the sound on your computer programs that are running in the background or foreground.
Screen recorders differ in terms of the video quality that they offer. Some Screen Recorders might provide you a 720p footage, while others might even provide 1080p or HD Footage. Depending upon your needs and the output required, you can choose a screen recorder accordingly.
Some Screen Recorders are available for Free with a Watermark while many screen Recording Softwares need to be bought for using the best features.
Before selecting a screen recording software, make sure to check the following pointers:
-              Simple and Efficient
The software you choose should be Easy to use. This will help you derive the best output in the least time.
-              Functionality
The functionality of the software need not be complicated. You don't want to waste your time figuring out complex features. The simpler and to-the-point, the better!
-              Export
The software must provide an option to export videos of their finest quality. This is the part where you might have to opt for a paid screen recording software. We firmly recommend that you invest in quality screen recording software like FanVideo for this because compromising the quality of video output is the last thing that you might want.
-              Full-Stack Recording
Don't go for a screen recorder that just records your screen, but go for the one that combines audio recording as well. This is the recipe that every content creator follows to get the most optimal output. (Youtube Videos are a good example.)
Moving on to the Top 5 Free and Paid Screen Recorders of 2022!
#1) FanVideo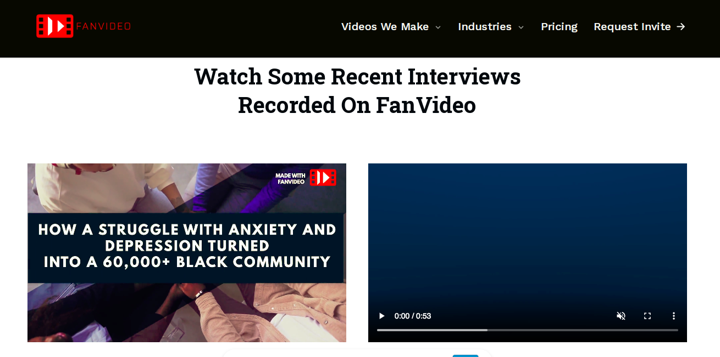 FanVideo is a full-stack Online Video Recorder. Specializing in Screen Recording as well as other forms of Video Recording Online, this Screen Recorder comes with a load of features.
With the plethora of features that FanVideo has, one need not use any external Screen Recorder. From Recording to editing, branding as well as sharing, FanVideo does the job perfectly well while providing the best possible video output.
Trusted by leading professionals and global organizations, FanVideo is the best Paid Screen Recorder of 2022.
Pros
1. Simple to use and understand interface
 2. HD Output
3. Records both Screen and Audio
4. Works on Mac, Windows, iOS
5. Features an in-built Automagic Video Editor for Editing and Branding
6. Instant Publishing and Sharing
Cons
1. The Free version offers limited usability
2. Priced higher than counterparts due to superior output
#2) Loom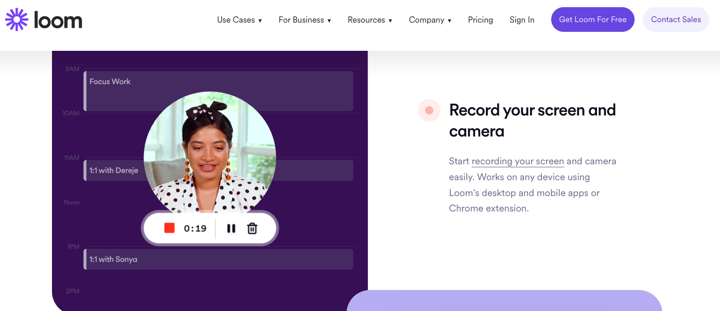 One of the best online screen recorders, Loom offers a trio of basic video screen recording features. With Loom, you can capture your screen, and record using your webcam, and Boom! You're good to go.
Pros
1. Instant shareability through Link.
2. Records Screen with Audio
3. Works on Mac, Windows, Android, iOS
4. Offers basic editing features
5. Priced Affordably
Cons
1. Limited Features as compared to counterparts
2. Video Quality has a scope for improvement
#3) Bandicam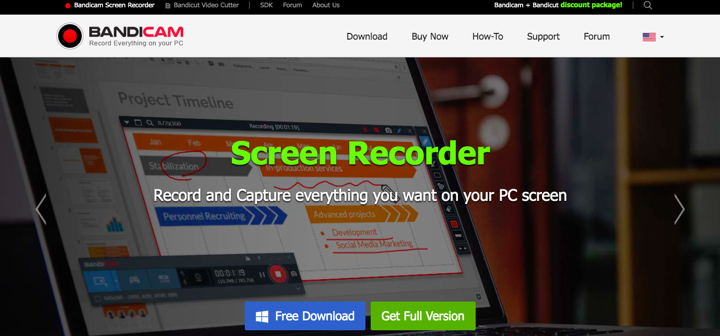 One of the most underrated online screen recorders, Bandicam is a marvelous screen recorder that lets you record your entire screen, a part of your screen, or a specific window with the utmost ease. Bandicam works specifically on Windows and offers a bunch of detailed features.
Pros
1. Offers Screen, Webcam and Game Recording
2. Real-time drawing and highlighting
3. Offers both video only and audio only recording
4. Comes with Editing Features such as Animation
5. Webcam Overlay
Cons
1. A Bit on the pricier side with one time purchase license cost
2. Not available for Mac
#4) Screencast-o-matic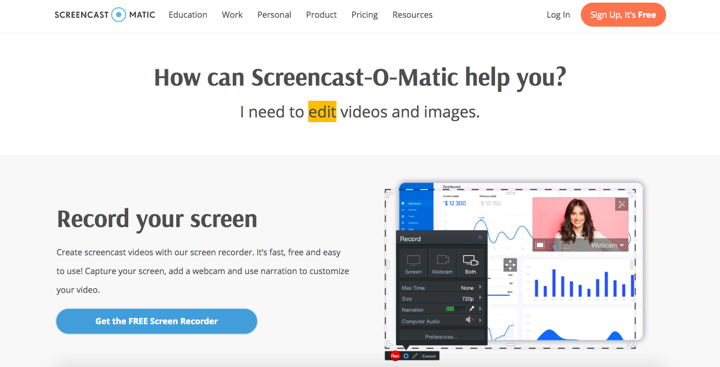 If you are looking for a suitable option to capture videos, images and snapshots, Screencast-o-matic will do the job. Created especially for to create screencast videos, Screencast-o-matic is fast and simple to use. This online screen recording tool works on Windows, Mac, Chrome, iOS and Android.
Pros
1. Features an easy video editor
2. Offers different types of Screen Recording
3. Comes with quick hosting and video sharing options
4. Affordable Pricing
5. Premium version offers stock image, video and audio library
Cons
1. Watermark
2. Computer Audio is not captured, works only with microphone for audio.
3. Output is laggy as compared to counterparts.
4. Recordings cannot be paused in the middle.
#5) Screencastify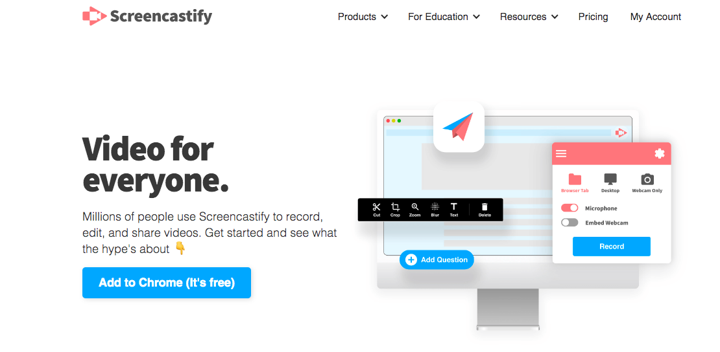 Probably the lightest screen and video recorder online, Screencastify does not require any bulky app installations nor is it complicated to use. Screencastify offers three signature screen and video recording features, namely, Recording, Editing and Sharing and it works through a Google Chrome Extension.
Pros
1. Quick and Fast Video Recording and Output
2. Link-enabled sharing
Cons
1. Has a 5-Minute Video Recording Limit in the Free Plan
2. Users need to create an account to use.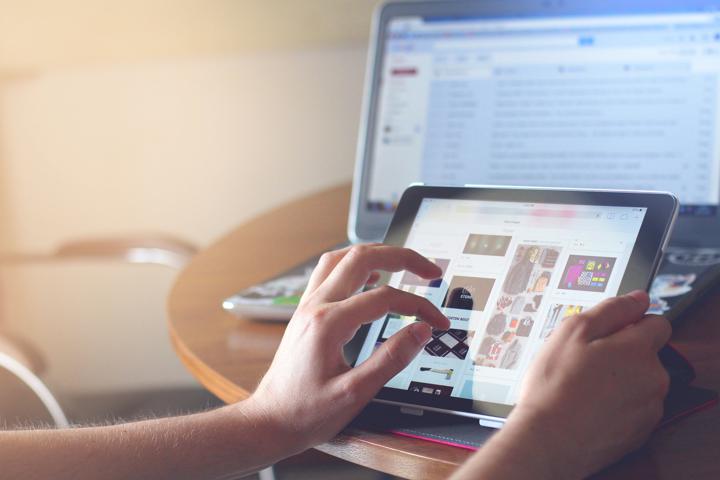 Now that you have an idea about the most used screen recorders of 2022, might as well try the one that suits you the most! Make sure to choose the video and screen recorder that caters to your specific needs.
Happy Recording!