Are you looking at the best ways to record your screen? Then you have landed on the right page!
This is 2022 and who would not love to watch videos? It would be so much better to receive lengthy texts in small, precise videos, right? The impact of a visual medium of information is much higher than the texts. Don't you agree?
Just ask yourself: Videos or Texts? What would you want? 
Yes! Videos! Video recordings have climbed up the ladder to become one of the most loved ways of interaction and it leaves one with a more personalized feel actually!
We are all working on our desktops and phones. Therefore, most of our meetings and important things happen there! And the best way to make use of this space is by capturing video recordings.
Here's a list of the five best online screen video recorders that you can use for free!
#1) FanVideo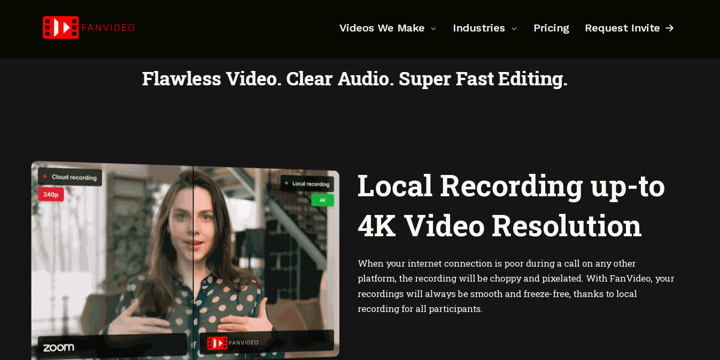 It is a one-stop place for all your video recording needs. Specializing in screen recording as well as many other forms of online video recordings, it is a complete package in itself. It is one of the best out there which has multiple benefits to it.
With it, you don't need to use any other screen recording. You get to record, edit, brand, share instantly, and get the best out of it.
It caters to different industries and sectors and is trusted by the top brands out there as one of the best online video recorders.
It can be also used as a chrome extension and is absolutely compatible with it. So you get to customize your chrome browsing in an easy and hassle-free manner.
Benefits
It is simple to use.

User friendly.

No compromise on audio and video quality.

Compatible with Windows, iOS, and Mac.

Comes with an in-built Automagic video editor to help you with branding and editing.

FanVideo takes care of network issues and you only get videos that are smooth and not freezing or dropping in between.
It gives you free credits when you sign up at https://www.fanvideo.co/ and you can make the best use of it! The customer testimonials for it are proof that they are doing some amazing work in this field. You can try it out for sure.
#2) Veed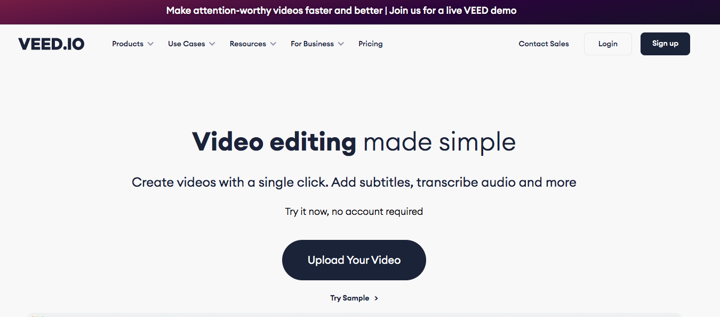 Video editing is made simple, with Veed. This is one of the best online screen recorders that have simple tools and powerful effects.
It also works as a chrome extension so you can use it with your chrome applications and customize your browsing experience.
It is compatible with Windows, Mac, iOS, and Android.
Benefits
Records webcam and microphone.

High-quality display.

Record with a single click and edit easily.

Allows adding texts, annotations, translations, subtitles, filters, and soundwave.
Use the free version with no plugin required to create some stunning videos and grow your audience.
#3) Loom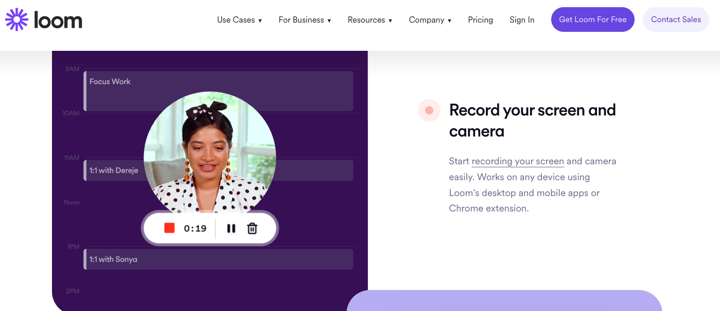 Another best online video recorder is Loom. This is loved by millions and is a platform that works with iOS, Mac, Windows, and Android.
It easily records your screen and allows you to edit and share on the go.
You can use it with your chrome because it can also be used as a chrome extension to set your browsing needs. 
Benefits:
Records webcam and screen altogether.

Has a drawing tool and mouse emphasis.

Allows to embed videos and generate closed captions.

Customize your recording dimensions.
The free version has enough options to help you record your screen and customize your chrome browsing through the chrome extensions. 
#4) Panopto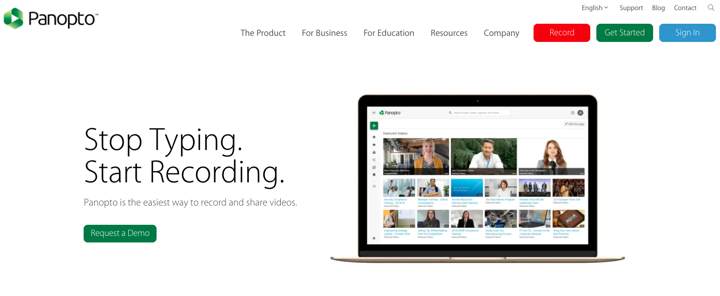 This is a platform with a user-first approach that allows you to record your screen without any hassles.
Loaded with many features, it is also good to try! It is one of the top choices for universities and businesses.
And yes, this is also a chrome extension so you need not worry about that.
 Benefits
Create videos from multiple presentations, cameras, and screens.

Broadcast live, measure your engagement, search your library, and share instantly.

Request demos and get free trials.

Provides seamless integrations and easy solutions.
 You can try the free versions and create and edit videos as per your need and you get the most basic features of it covered under the free version.
#5) Movavi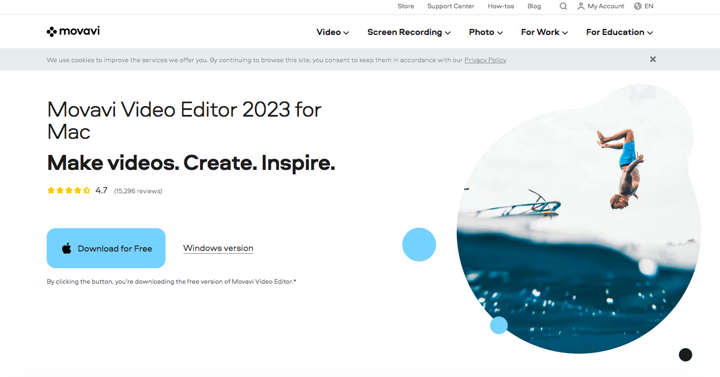 The Movavi screen recorder lets you capture the screen in just one click. You can add it to your chrome as well because it functions as a chrome extension too.
You get to set your own recording parameters and record as per your wants and needs.
It is absolutely compatible to use with iOS and Mac. Also, they cater to different sectors like business, education, work, photos, etc. And this recorder lets you create more with its advanced features like special editors that are available at a discount.
Benefits
Record audio and video or even one if you want.

Edit and save for further use.

Allows to schedule recordings, create screencasts, show keystrokes and mouse, and draw and capture webcam too.

Allows you to add clips, trim, cut, join and create movies as well.
 It has the basic features accessible under the free version so you can give it a try.
Now you know the best free online video recorders. And you also know that videos are the go-to form of communication now. So now when you want to create videos, you know which recorder has which features. Choose the best to create magic.
Replace the narrative of lengthy text messages with innovative videos that are precise and to the point. It will keep the audience engaged and enjoy more. Videos will be more connected.
Of course, there are additional features in these platforms when you pay, but the free versions provide you with enough provisions to create the best videos and therefore, these are the best apps to record free online videos. You can edit it in ways that you would want to easily and with zero compromises on your quality of audio or video.
With these free online video recorders and chrome extensions, like FanVideo and others, record and edit videos and share them with people and organizations across and create an impact.
Make your video recording game strong and create good quality ones with the best online video recorders available out there!
Choose the best video recording platform that caters to your tailored demands and needs. You don't have to compromise at all.
All the above platforms are available as Chrome extensions. So, it is always a good idea to choose the ones that suit you the best!
Have a happy recording experience!