What is the quickest way to create a video? Use a Template!
 All marketers have been under a time crunch to create content and have to do so under some or the other deadlines. While Copy and graphics might not take too long but creating a video from scratch is a lot more challenging than you can even think about. You can start your creative process by using a video template to save yourself and your team's Time. Video templates are simple and easy to customize and save time. This is also one of the best ways to relieve stress when trying to create any niche of videos. You can also get your hands on free video templates that can help you create everything from YouTube Intros to Video advertising and Product Demos.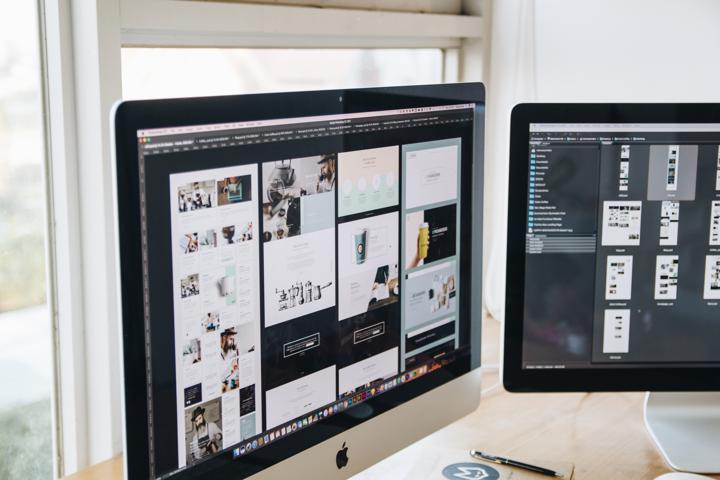 Understanding the Basics of Video Template
A Video Template is just what it sounds like. It is like a sample to use as a framework for video recording work that you can personalize, especially if you wish to make it all by yourself. A good video tool like FanVideo has templates and features that you can use to create your video. These tools include music, text formatting, sound effects, transcription, and many other features. Video templates take away all the guesswork, so the difficulty of video editing is removed, so you just have to select, edit and share the video in no time.
Benefits of using a Video Template
Not all companies have a huge budget that they can allocate to hire outside production agencies to create stunning videos and ad campaigns. Some small businesses, nonprofits, or even startups, for example, look forward to working under budget limitations. Video templates are the way to go for these cases. Some video templates are available to complete with their music, motion, sound effects, and text. They have been created in categories including real estate, social media, YouTube business promotion, and many others to make it easy to find the one you need. You can access different kinds of Video templates online for professional or business plans.
Tips for creating a video using template
#1 Create an account
No matter which platform you choose, you must first create the account by just signing up for free, or you can also use a paid account.
#2 Browse through the template library
You have to click on the templates option, browse through the categories, and choose the video template you want.
#3 Customize the text
To edit the text, you need to click on the text track from the timeline and change it to whatever you want it to be.
#4 The brand logo
You need to add another track by selecting a watermark, and your brand logo will appear. It is available only for professionals and businesses, so you must ensure that your logo has some brand name.
#5 Publish And Share
Then, you need to export and publish the video. You can choose the definition of publishing you want.
A Few Tips for creating a successful Video Ad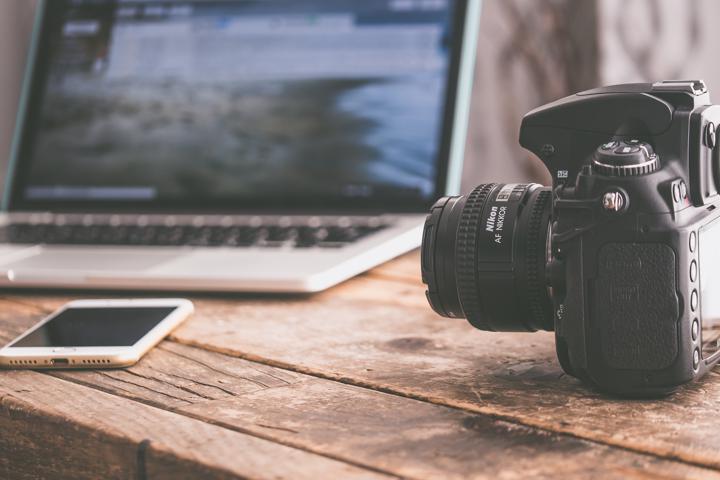 Coming up with a successful video ad might be challenging, especially if you are a beginner, but it doesn't have to be. Here are some tips that will make it easy for you to develop a successful video.
(A) Invest in a good quality Online Video Recorder
A good quality online video recorder can help you create stunning quality videos effortlessly. FanVideo is one such Online Video Recorder that you can totally bank on. With a plethora of amazing video recording features such as In-built Video Editing, Video Branding, Teleprompter, and Transcription, this is one good online video recorder. It also offers 4K HD Output with perfect quality Audio for all recording needs. With FanVideo, you really don't need to worry about the output of your video as it works perfectly well on different kinds of platforms.
(B) Make the most of the first few seconds
You can grab your customer's attention when you make the most of the first few seconds. It isn't easy to attract the attention of your target audience because today, we live in a fast-paced world where attention spans have been gradually reduced. The latest readings say that an average person's attention span is just 8 seconds, even less than that of a goldfish.
It is more important than ever before to crave the target audience's attention instantly. In simple terms, you must ensure you make the first few seconds. You can make it count by introducing a problem or just offering the solution, surprising them by starting a story, or just asking a question.
(C) Short but sweet is here to stay.
Doubtless, being brief and concise is important when recording a video. 66% of Online Video Ads were 30 seconds or lower in 2019, but in the year 2022, experts believe that video ads should be below 15 seconds to make the most of it. So, it would be best if you kept the Ad as short as possible. It is okay to go up to 30 seconds, but if you are worried that your ad would not have enough screen time to be memorable, then short-form video advertising is a test in retail marketing strategy that you should try.
(D) Do not sell the product; instead, help your target audience.
One of the best ways to gain the trust of your target audience is to help them instead of selling the product. While shifting forward, solving a problem your target audience might have with one of the products or services, you would be able to turn them into a paying customer. After all, when people look for things online, they usually look for a solution to any predicament they have. And if your brand shows up as the knight in shining armor, do you think that people will make a purchase? Yes, they will make a purchase because everything would be pitch perfect, and you would be willing to help the target or deal instead of selling a product.
(E) Customers should connect with your videos.
Gone are the days when companies would just focus on the products. Customer stories will not even care about the transaction anymore. All they want is to feel appreciated. You can make them feel appreciated by personalizing the videos. Making personalized video ads in the campaign will help the bronze message resonate with your target audience. Customized content is one of the best ways to get closer to your audience, as it will help eliminate the guise of the cold entity.
(F) Tell a story
Nowadays, we live in an over-saturated world loaded with advertisements. That is the only reason brands look forward to a story-driven approach to advertising. Companies have noticed that the most prominent advertisements or storytelling advertisements.
Video storytelling advertisement means that your ad should have a plot with the beginning featuring a center plot and just an end shown in the movies. But how do you do that in such a short time? You should always be imaginative and dynamic and appeal to the viewer's emotions.
Emotions, dynamics, and anticipation should be the main theme of your story ads. It would be best if you were not afraid to experiment because trial and error are always the best learning tools.
A lot of Video Recording professionals and content creators greatly recommend FanVideo for creating good quality video ads. Video advertising is here to stay, hence we strongly recommend that you invest in a good video recording tool with highly useful video editing, transcription and good quality video output. FanVideo is one such video editing tool that can come handy. You can also check out a free trial for FanVideo by Signing up on the FanVideo App and receiving 30 Free Credits