Who says that you can't record top-notch quality videos for free? Keep reading to find out the best ways to record videos for free, online.
Video is the 21st century's most preferred medium of communication. Whether it comes to personal interactions, or professional discussions, more and more people are now resorting to uncomplicate the way they communicate, with the help of video. Online Video recording removes the need to draft hefty text-filled e-mails or long telephonic interactions.
It simplifies the way information is presented and presents it in a concise and easy-to-understand way. Since it adds an element of human touch to presentations and meetings, it makes up for the lack of communication and makes it fairly balanced.
Whether you are running a larger-sized business or if you are a professional or freelancer, the applications of video for you are close to endless. Not just professionally but the video is a much-needed medium of communication helping in quick interactions on the personal front as well. The Internet offers a multitude of options when it comes to video recording. While some online video recording tools are paid, there are multiple ways to record videos for free as well.
In this post, we are here to let you know some ways through which you can record videos online:
#1 FanVideo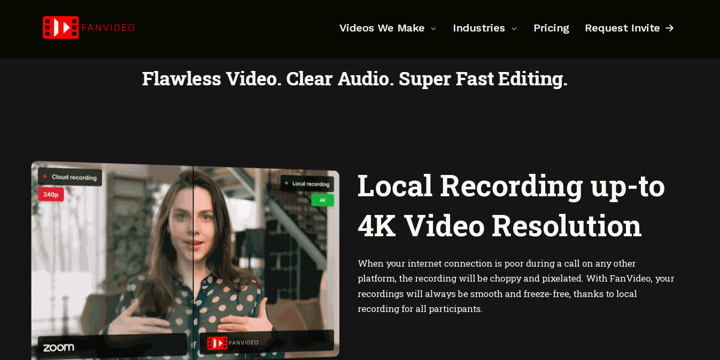 Touted to be the best all-in-one video recording tool for all video recording purposes, FanVideo is definitely a Fan Favorite. This Online Video Recording tool offers superb quality video recordings that come in HD Quality. Built according to different video needs such as Interviews, Online Webinars, Ads, and Social Media Videos, this app is suited for varied industries.
With a plethora of features like Teleprompter, Transcriber, and in-built AutoMagic Video Editor, this tool is suited for both beginners as well as Pros. While FanVideo is a paid video recording tool, users can try to experience it for free by using 30 Credits which the user will get on Signing Up. Using FanVideo is easy, efficient, and incredibly quick. FanVideo works on Mac and Windows.
#2 Loom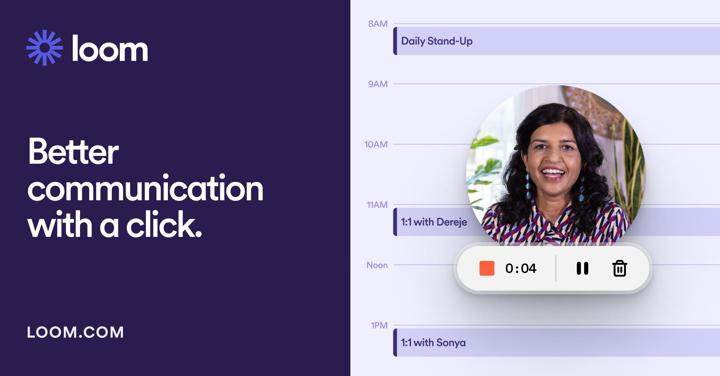 An oldie but goodie, Loom is a simple online video recording tool that comes in the form of a Chrome Extension as well as a Desktop or Mobile App. Loom offers the basic features of video recording, editing, and sharing through a link.
As soon as the video is recorded, a link is instantly generated with shareable access to the video. Like most video platforms, Loom also comes in various plans. Loom offers three plans, namely the Starter Plan, Business Plan, and Enterprise Plan.
 While the Business and Enterprise Plans are priced starting from $8, the Starter Plan is free to use and allows video recording of 25 videos with a duration of 5 minutes each. Loom works on Mac, Windows, Chrome, iOS, and Android.
#3 Panopto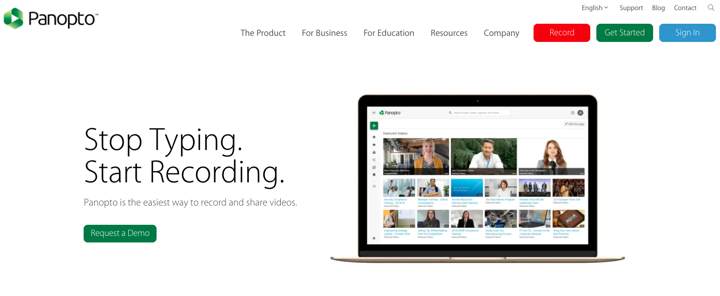 Another Online Video Recording App for varied video recording needs ranging from Business to Education, Panopto offers three subscription plans. While two of them are paid, the basic plan is free of cost and allows the streaming of 100 hours of video per month with 5 hours of Storage for free. Suited more for Professionals, Panopto is a great Online Video Recording App that works for Free. This App works on Mac and Windows.
Other Video Recording Apps and Tools
Apart from these three leading Online Video Recording Tools, there are multiple other Video recording Apps available online. While some of these Tools and Applications can be accessed on the Web, there are many more Online Video Recording Apps that exist on iOS as well as Android.
Some Important Things to keep in mind when recording Video
While recording a video for free on any of the above platforms, make sure to check your audio recording quality, the optimal resolution suited for your video, and specific guidelines relating to the medium that you are recording the video for.
While different dimensions might be suited for different Social Media Platforms, certain dimensions need to be kept in mind when it comes to recording Webinars, Interviews, Ads, and so on.
While editing the video, it is recommended to use brand elements and maintain uniformity in all edits to establish a brand or series image.
For more information about different kinds of Free Video Recording Tools, make sure to follow our Blog section.
Happy Recording!