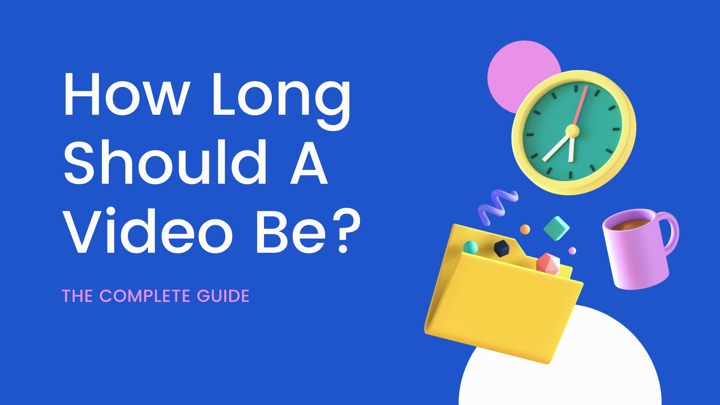 8 seconds. That's the average attention span of humans in 2021. Baffling, isn't it? Did you know even a goldfish has more concentration than us? They can focus for about 9 seconds.
In an age where people have access to millions of stories and videos, grabbing their mind is getting difficult by the minute. Probably that is where short videos come to our rescue. The best marketing strategists know creating video testimonials is the key to success for any business.
But how long should an ideal video testimonial be? It is crucial that you make a lasting impression in the first 10 seconds. Keep in mind that you must make your point in not more than 60 to 90 seconds. Moreover, capping the length of any video to 15 or 30 seconds is ideal. If you're wondering how to manage that, here's an in-depth guide that will help you plan your videos.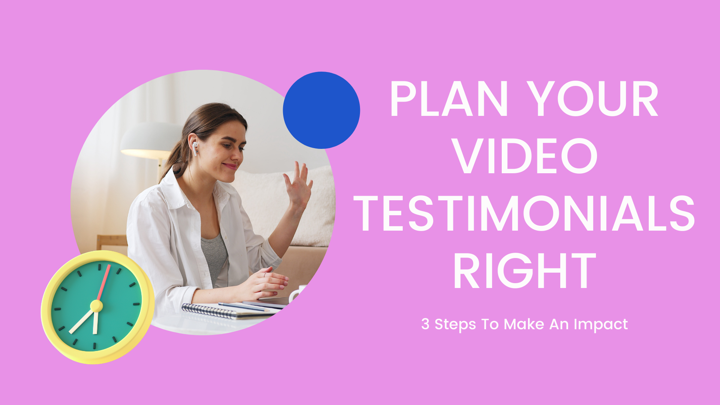 What is the right video testimonial length?
First impression is the last impression. The competition to steal attention begins right from the very first frame of a video. It is, therefore, essential to plan your video and limit it to a certain length, preferably around 15 to 30 seconds.
Before filming a video, run down the main pointers and practice with a friend or the interviewer. Cut out the fluff and make sure the video is not longer than 30 seconds. Remember that the maximum length for a video should be two minutes. Anything longer than that will not appeal as much as a shorter one.
To do so, remember these three things: Start with a fantastic introduction so people understand your brand, catch their interest and add details that could be helpful to them or someone they know. And finally, add a punch line to influence them and prove why your product or service can change their life.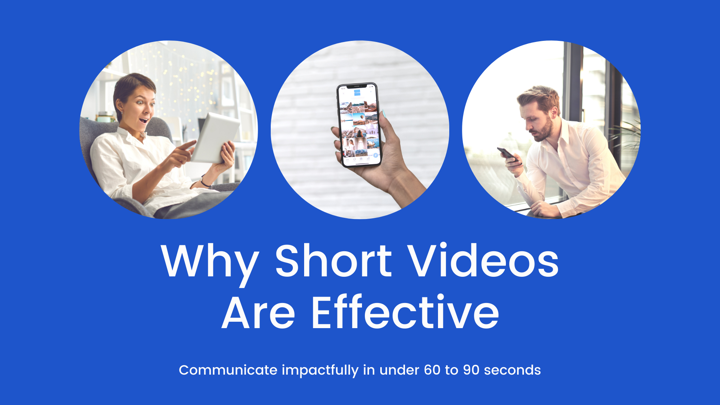 Why do people love short videos?
It's no surprise that people love short videos. The success of TikTok and Instagram Reels speaks volumes, doesn't it? But if you're still not convinced, here are some statistics that have proven the case studies and data analysis.
Did you know most business-related videos are just over six minutes?
A long video does not appeal to the masses. In fact, barely 24% people finish a video longer than 20 minutes.
59.9% people said they wouldn't watch a video if it's too long.
Facebook advises businesses to keep videos to around 15 seconds. Also remember that the first 3 seconds deliver 47% of value.
An average length of 26-second videos collect the most comments on Instagram.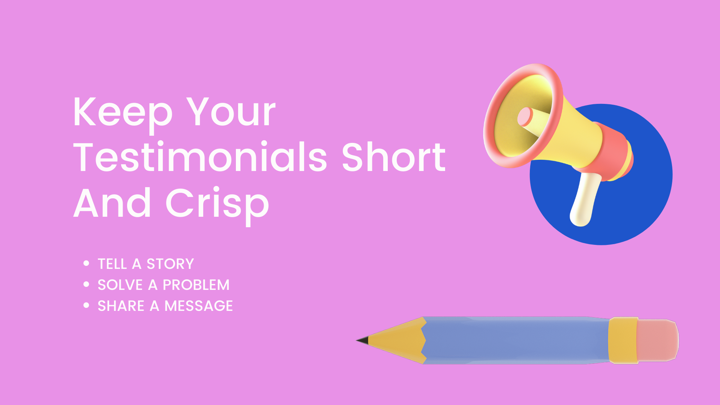 How to write a short testimonial?
To create a short video, it is imperative to have your questions and script ready. Moreover, the interviewer needs to ask insightful questions that can actually generate some meaningful content.
Here are some key points to remember:
What was the one thing that made your customer choose your brand?
How did your brand help solve the problem that people were facing?
What is unique about your solution that the competitors do not have?
What was special about the experience for your customer?
Would your customers recommend your product or service to their friends?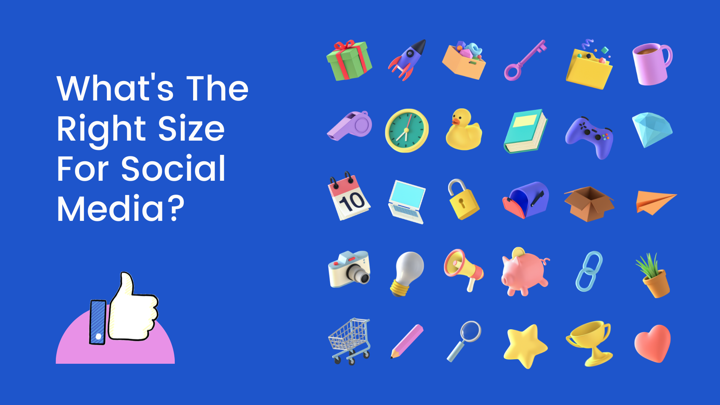 What's the right size for social media?
Considering how videos are now ruling Instagram, Facebook, Twitter, LinkedIn and all other social media platforms, keeping your testimonial videos brief helps. It is also important to keep in mind the right length of a video testimonial that could be posted on different social media channels.
Check out these cool video length stats:
INSTAGRAM REEL: 30 seconds
IGTV: 7 to 10 minutes
FACEBOOK: 25 to 90 seconds
LINKEDIN: 30 seconds to 3 minutes
YOUTUBE ADS: 15 to 20 seconds
TWITTER: 20 to 45 seconds
PINTEREST: 15 to 30 seconds
SNAPCHAT: 10 seconds
WEBSITE ADS: 30 to 60 seconds
LANDING PAGE: 30 to 60 seconds
SALES PITCH: 45 seconds
EMAIL MARKETING: 30 seconds
All set to share your video testimonial? Good luck!