Happy customers are the best marketing tools to influence future buyers. It is crucial for businesses to have a system to collect feedback from satisfied consumers. One way of doing so is writing down reviews on your website or social media channels.
Although text and images are a great way to reach your audience, recent polls indicate 82% of people would rather watch live video than read social media posts. Not just that, 96% of people preferred an explainer video to learn more about a product or service than a manual.
Video testimonials — a way to collect feedback from customers in video format — is an effective way to built trust and form a strong connection with viewers.
.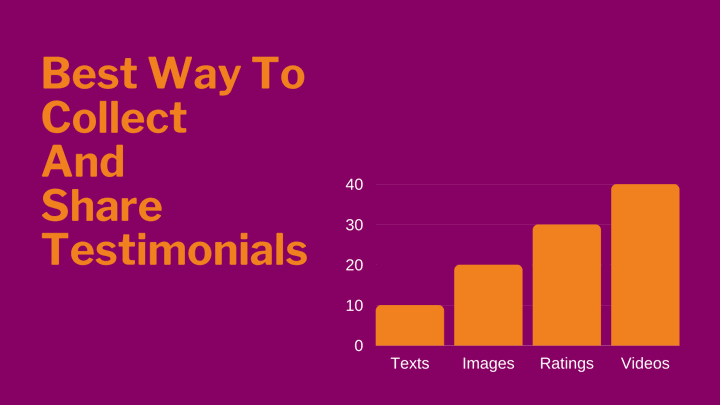 .
Video marketing helps grab more attention than simple graphics as you get to hear and see people who have experienced the product or service you're interested in. It is not only engaging but also easily shareable on different social media platforms.
According to recent stats, social video gets 1200% more shares than text and image content combined. Videos also increase clarity and polls reveal people remember the message 95% in comparison with just 10% when they read it.
There are many advantages of video testimonials when it comes to promotions of your products and service. Here are the five most important ones:
Reinforce credibility and build trust
Establish better emotional connection
Humanize your brand value
Let word-of-mouth do its magic
Get a high customer conversion rate
To sum it up, video testimonials can help scale your business and it will help you reach more people in half the time and 1/10th the cost.